From the playful to the profound, The Game is all about enjoying the simple act of seeing, understanding, appreciating and connecting with others at a deeper level.
Because connection is what makes life meaningful.
110 beautifully designed cards are divided into four categories that explore different ways of relating: verbal, physical, play & moments to pause.
Invite some friends over (up to 10), take the cards to a gathering or just choose the verbal category and play over dinner.
Take turns to pick a card up and follow the instructions. A stop card offers the possibility to move on to a different invitation, if desired.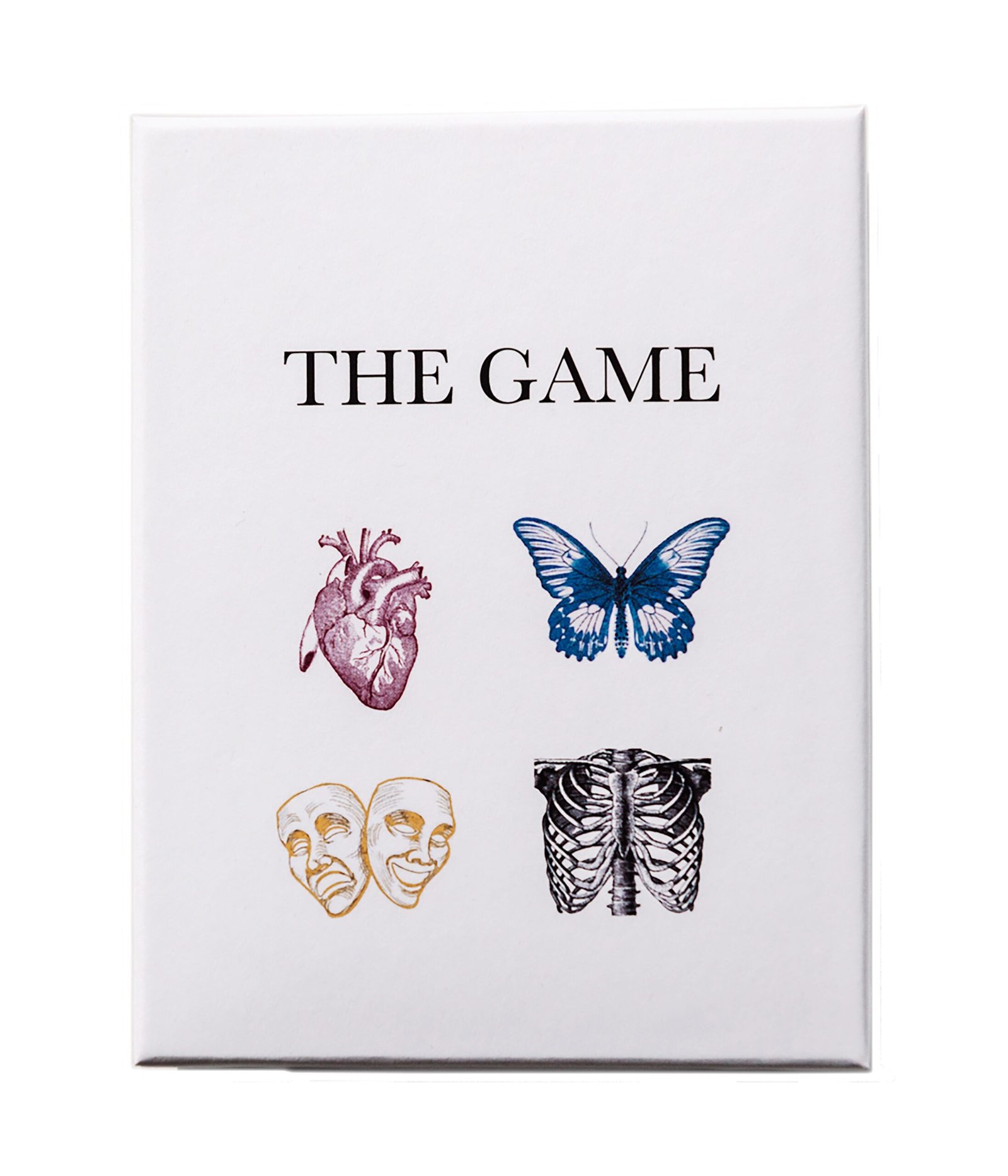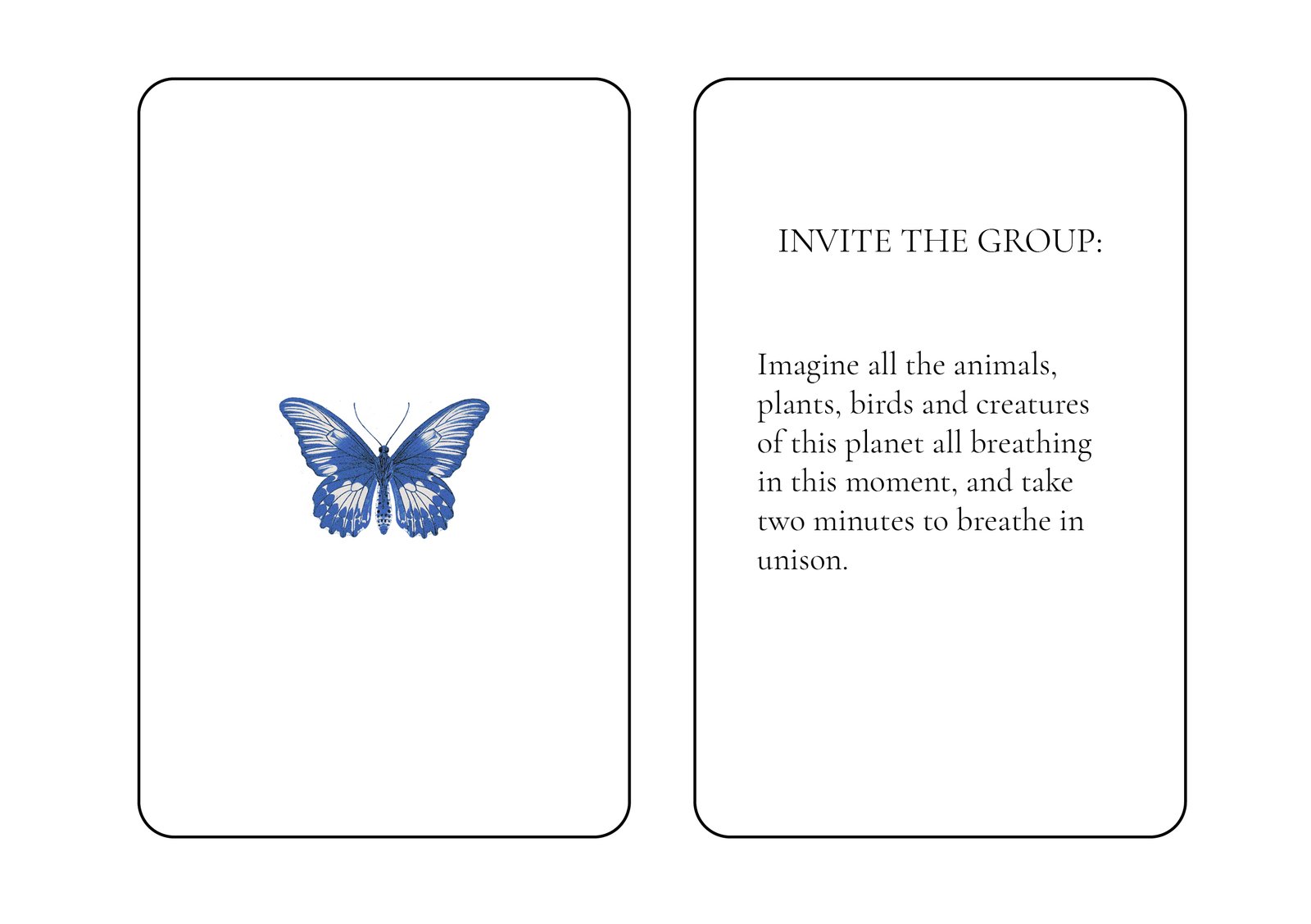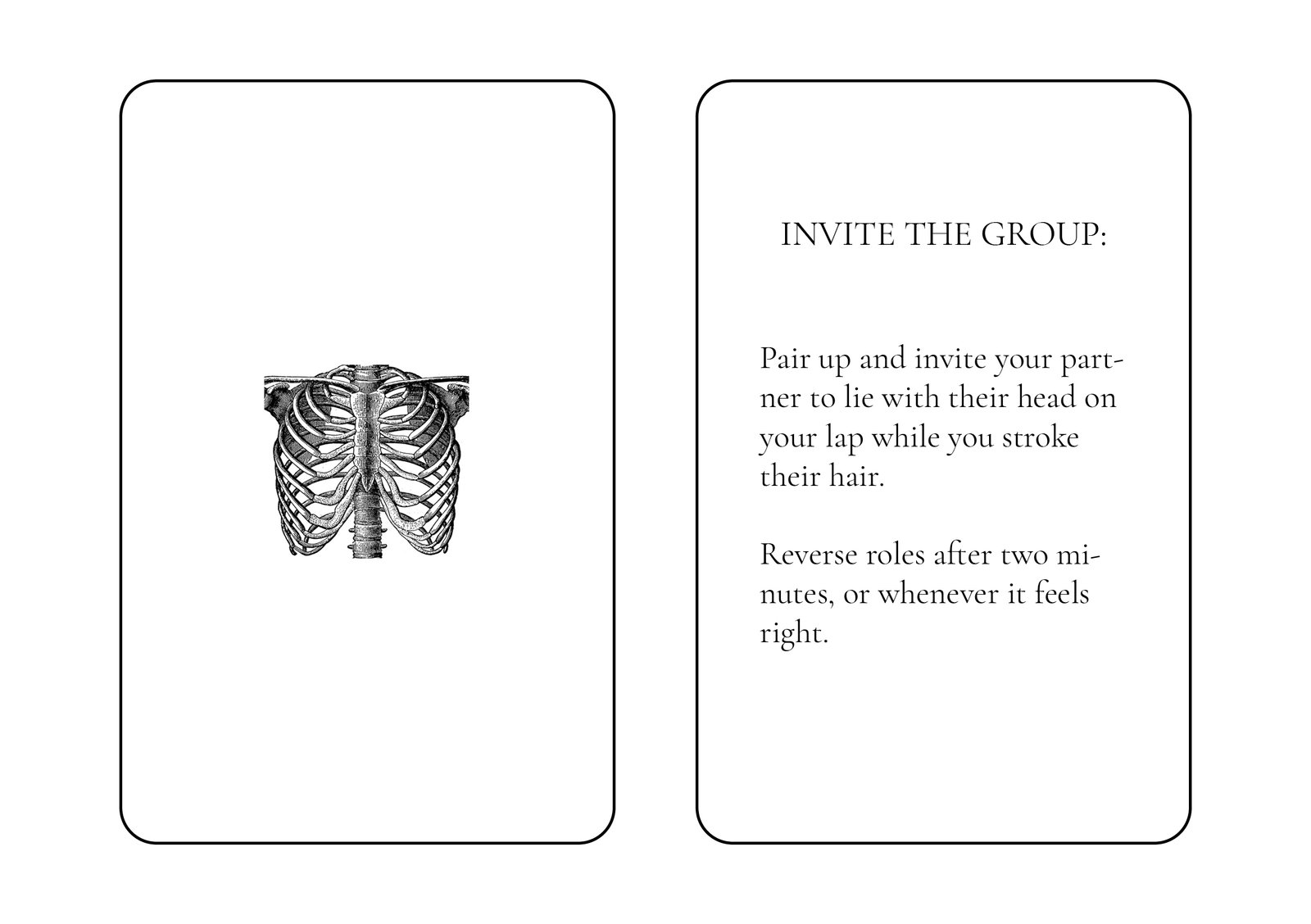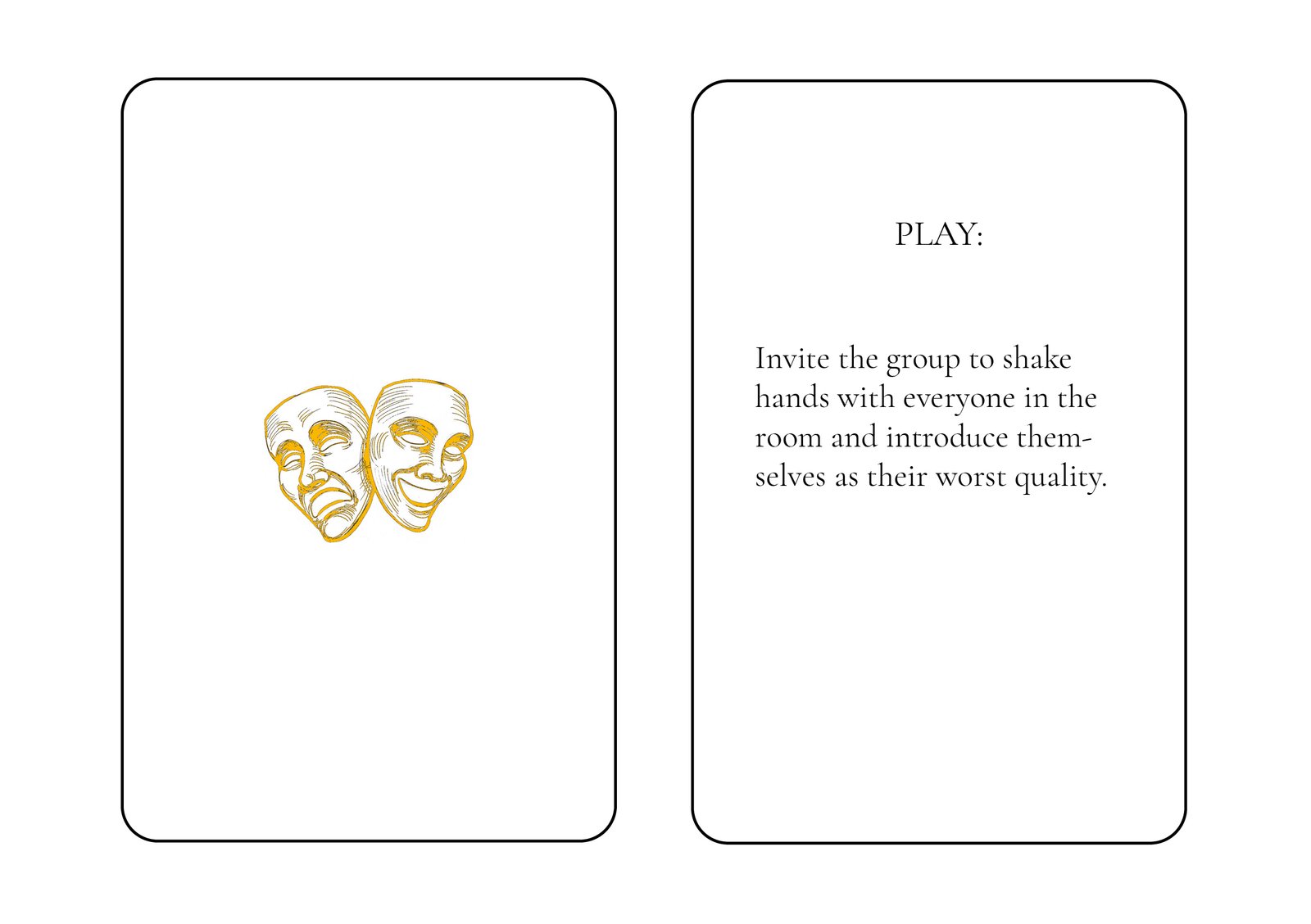 I've played a lot of games before, but the invitations were superb: emotionally intelligent, original & thought provoking
– Jacob
An unforgettable evening! Rich & deep.
– Alex
I was nervous playing it with someone who I thought may find it quite intimate… and was pleasantly surprised!
– Cedar
Ruby May is a British, Berlin-dwelling connection catalyst and creative visionary who has over ten years of personal and professional enquiry in human connection and intimacy. Find out more about her here.
The Game is the creation of Ruby May, is designed by Louka Leppard and supported by contributions through the following wonderful humans:
Adam Wilder – Founder of 'Togetherness' and 'Shhh Dating'
Tiu de Haan – Ritualist & Creativity Coach
Jamie Catto – Facilitator, Author & Sacred Fool
Gayatri – Tantra teacher & Founder of 'Pleasure for the Planet'
Kai Ehrhardt – Founder of the Somatic Academy & Authentic Eros
Gregor Steinmaurer – Relationship Coach, Trauma Specialist & Groupwork Facilitator
Sandra Abrouk – Co-living & Experience Designer
Maegan Gorbett – Open Floor facilitator & Ritualist
Daniel Hayes – Founder of 'Touch & Play'
Wilrieke Sophia – Intimacy Activist & Founder of 'Cuddle Workshops International'
Simon Paul Sutton – Facilitator, Relationship Coach & Author
Sara Ness – Leadership Coach & Founder of Authentic Revolution
Louka Leppard – Bodyworker & Founder of Tula Yoga
Ronan Harrington – International Speaker, Thought Leader & Connection Facilitator
Amy Rachelle – Breathwork Facilitator & co-initiator of the ASHA community
Ron Bunzl – Poet, Theatre & Improvisation teacher